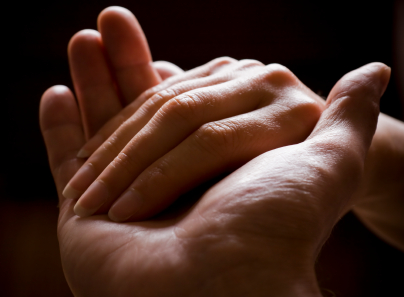 Workshops
"Touch was never meant to be a luxury. It is a basic human need. It is an action that validates life and gives hope to both the receiver and the giver. "
— Irene Smith
Location: Austin Life Chiropractic
2700 W. Anderson Lane, Ste. 509
Austin, TX 78757
Price: $90 per pair
$55 for solo person
How to register: Call 512-744-7483 to reserve a spot for you, your partner, family member, or friend. You may also click "Schedule Now" below to book online. Be sure to book both people if paying for the pair.
If you are interested in having me come to your home or teach a private class, call for pricing and questions.
PLEASE READ: Once you have called or booked online, go to the online store above and pay for your session. You have until 48 hours before the workshop is due to begin to purchase your seat. If you have not done so, you will be bumped so someone else may attend. If for any reason you have to cancel or some kind of emergency comes up, you may reschedule for another class or be refunded 90% of your payment. 10% will be kept for processing fees.
The Workshop: Touch: Why? and massage techniques to help each other Heal
In this workshop, I want to create a safe space for all comfort levels. If you are not at ease with touch, I encourage you to begin looking at your relationship to touch before you come in, and really prepare your Self for a fun, hands-on learning experience with a group of other human beings who may have the same exact fears as you.
First, we will go through the anatomy and physiology of touch and hopefully answer some questions which I believe are integral to the future of fostering a more empathetic and compassionate human race.
- What is actually happening in our body when we are touched or are touching someone else?
- Why is touch important and why do we crave it?
- How can we be more comfortable with giving and receiving touch?
- What contributes to our touch-less society and how can we take action to create change?
Beginning a discussion surrounding these questions will be an exciting and interactive part of the workshop. I will conduct partner exercises that will help create ease surrounding things like hugging and hand shaking. I will end the session by teaching you simple massage techniques to aid your partner, friends, or family in working through daily stress or bouts of muscle tension. I'm excited to pass on my knowledge of how healing touch can be to give and receive!
WHAT THIS CLASS IS NOT: There exists hurtful and angry touch. I honor the experiences that a lot of people have had in this arena. However, we will not be discussing this type of touch. I have numerous professionals who are more than happy to help any of my students unpack hurtful touch with them if issues should arise during class. I want you to feel safe and empowered to excuse yourself or to talk to me after class about any help you may need. Getting into the psyche of ones hurtful touch experiences is outside of my scope of practice as a touch practitioner. I hear you and see you, though, and want you to get the help you need.
Information for students: Bring a partner, friend, or family member to work with, or come by yourself. Please dress comfortably for sitting, standing, floor time, etc. Bring a water bottle and a blanket. If you have issues sitting on the floor, bring a pillow or something soft to sit on. I will provide handouts, a take away gift bag, and hopefully some useful knowledge on how you may be more in-tune with touch and your own Self.